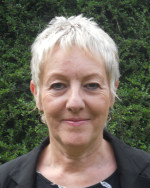 About me
Pam Winter B.Sc. BACP Snr.Accred.Counsellor. Dip.in Organisational Development and Executive Coaching.I have worked as a counsellor in private practice for 30 years
and as a counselling trainer and consultant supervisor for various organisations including EarlyBreak (Greater Manchester), Salford University, Manchester University and Liverpool John Moores University. I also managed a staff support service for public sector staff. I have developed Path-Wise from my experience of, and commitment to, accompanying people along their unique path. This journey may include developing more self awareness, understanding and ability to make choices and take actions towards healing and living more fully. I am also a Certified Poetry Therapy Facilitator and have a longstanding love of poetry and the power of words and images for healing and change. My interest in poetry therapy and expressive and reflective writing informs much of my current work and my commitment to working with the whole person.
Please contact me
so we can discuss your needs and options. I offer an initial assessment session and then we contract together for the work we agree to do. With organisational work contracts are agreed within the context of your work situation.
Individual therapy sessions cost between £55-£75 per session.
Executive Coaching/Therapeutic Coaching/Supervision fees by arrangement.