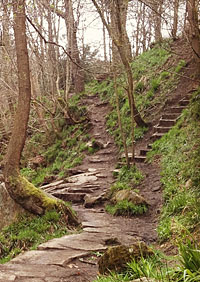 Counselling and Coaching with Pam Winter
Counselling and coaching
could both be described as 'enabling' relationships. However there are some differences of focus and method.
Counselling
can help if you are experiencing difficulties functioning in your present life and want to explore and understand your past and present self.
For example,you might be struggling with depression, anxiety, or a mixture of both, with symptoms such as continuously worrying, feeling negative about yourself, not being able to sleep,or switch off.
You might have ongoing low self esteem or be struggling with a loss or having to make a difficult decision or change in your life.
You might be feeling that your personal relationship or work is getting on top of you.
If so then you could benefit from counselling and a supportive, professional relationship to enable you to:
Explore your thoughts and feelings,understand and accept your personality
Find new ways to resource and help yourself to make the changes you want to make
Get back a sense of enjoyment, purpose,and meaning in your life
Outdoor Therapy
is helpful for some clients as working in nature can be part of the healing process, click on the link above for further information
Executive coaching
usually takes place within an organisational context and tends to be more goal orientated and future focused. It might explore issues of self development, confidence and strengths building,the impact of personality type on work role and leadership development.
Poetry Therapy & Expressive writing
are powerful methods of personal development which can enable you to develop creativity and build resilience. Follow the links above to read more about which path might suit you.
I am an experienced and accredited counsellor
with a private practice, based in Saddleworth and also in Marsden, for the past 25 years. I offer counselling to individuals, including outdoor therapy and supervision and facilitation to individuals and staff groups.I am also a trained executive coach who works with the psychological impact of work related stress, redundancy and change,as well as team development and building resilience. I have worked with many staff groups in a variety of organisational settings.
Contact me to discuss your needs and to set up an appointment. See 'About me' for further information.
My practice rooms are based in Uppermill in Saddleworth, 20 minutes from the M62, (Junction 21) and within walking distance from Greenfield Station which has a regular train service from Manchester, Leeds and Huddersfield. My rooms in Marsden, West Yorkshire, are served by the same train line.